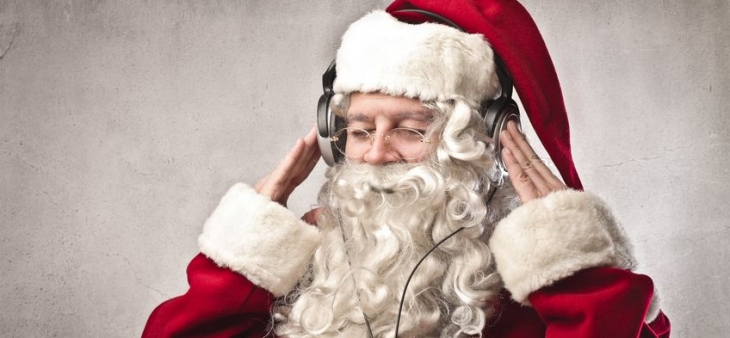 You probably already know how fabulous MediaHint is for watching movies and television shows from around the globe right? We unblock tons of channels so you can easily watch your favorite videos when you're in a region where they're blocked.
But did you know that MediaHint is pretty awesome when it comes to music too? With supported music channels, you'll be filling your house with the sweet sounds of your favorite Christmas Carols and holiday tunes in no time! Plus, most of the music channels that MediaHint supports are free or come with no ads so you can stream songs till the wrapping paper runs out!
If you're looking for some good music recommendations, you can use Pandora to play your favorite songs and find new ones. Every song you play allows Pandora to build a selection of music for you that is individualized to your tastes based on your previous song choices. After some time, all of your favorite songs will be playing because Pandora will know you well enough to have a pretty good guess of what you will like and what to avoid.
One of the best ad-free options comes in the form of Songza. This awesome channel allows you to find plenty of songs, music videos and tons of pre-made playlists. New playlists are added daily and there is an area (Songza Daily) that you can check for all of the videos and playlists that are fit to share with your friends. You can also browse new music or the decade, genre, or mood of your choice to find the best songs to make your own popular playlist.
Available from anywhere with MediaHint, check out Spotify for a free account or paid premium subscription. Spotify offers playlists (created by users and Spotify employees). You can also share music choices with your friends and you have an endless amount of music to play by all of your favorite artists as well. You have the ability to make endless playlists and can even play the music offline, if you want to listen to your music while unplugging.
With Pandora, Songza and Spotify at your fingertips anywhere you are thanks to MediaHint, you'll be able to enjoy all the music you want. Access to millions of songs used to be an expensive endeavor, but now it's as easy as signing in to your favorite streaming service and making playlists.
So as you deck the halls this holiday, make sure to set yourself up with a holiday playlist or two and listen using your MediaHint subscription in between all of your favorite TV shows and heartwarming films. Happy caroling everyone!