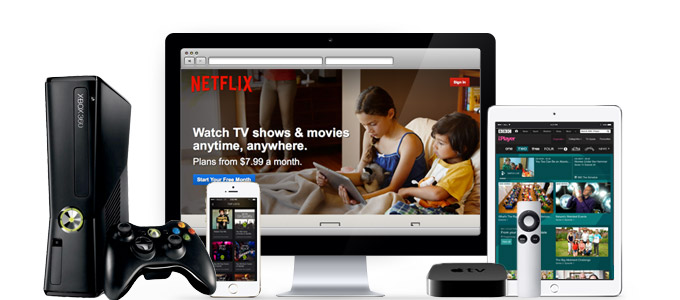 Yesterday, the Federal Communications Commission (FCC) approved new rules supporting net neutrality, classifying the Internet as a utility. This means, in the US, Internet Service Providers will now have to give equal love to streaming services just like MediaHint gives you equal access globally to your content.
As a huge proponent of net neutrality and the open internet from day one, we are thrilled about the ruling. To celebrate, today we released MediaHint services on all mobile devices, gaming consoles, smart TV's and streaming devices.
Over the past years you have requested the same great MediaHint service for your iPads, Apple TV, Xbox 360, Roku and all other devices.  With your support and subscriptions we made it happen! With the addition of the DNS system, you will now have that access on any device – Windows, Mac, iOS, Android, tablets, smart TVs, gaming systems, routers, and more – from any location!
We were the very first company to let people around the world, regardless of geographic and government restrictions, enjoy the TV, video, music and information you want through our browser extension. We believe that people worldwide have the right to equal access to content no matter where they live or travel and we will continue developing new ways to support #openinternet and #netneutrality.
If you haven't signed up yet, give us a try via our 7-day free trial. To our over one million faithful users, thank you for helping us make MediaHint even better. We know you'll love the new ways in which you can access your content. As always, feel free to shoot us feedback at https://mediahint.com/contact or send us a tweet!
Enjoy your content wherever you are!
The MediaHint Team
For more information, read the release: http://finance.yahoo.com/news/mediahint-launches-smart-dns-unblock-141500158.html;_ylt=AwrSyCRTvvBUbU4AsSiZmolQ