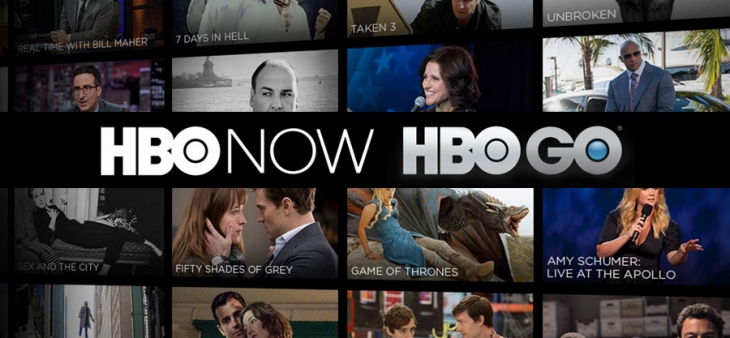 One of the best premium networks the world has to offer is HBO. Back when I was a kid, I remember the Home Box Office logo, which was eventually just shortened to HBO. I used to watch Tales from the Crypt, but that was before they had any type of streaming option in play. Now you don't need a cable subscription to watch HBO. If you happen to have one you can use HBO Go on the majority of Internet-capable devices. If you've opted out of a cable subscription you can subscribe to HBO Now, which is the same service without the added costs of cable.
If you're not in the U.S. and want to enjoy HBO, all you really need is MediaHint. With a simple click of a button to install the MediaHint browser extension, you can be watching some of the best television and movies that the network has to offer. With HBO Go/HBO Now* you receive every episode of all current and many former HBO shows and a ton of movies that are updated monthly.
Get started watching HBO from any country using MediaHint. Don't have an account yet? Sign up for a free trial here.
Here are a some of the most popular options that are coming out on HBO Now in November!
Ride Along (2014)
This hilarious comedy features Kevin Hart and Ice Cube. Ice Cube plays a police officer that decides to put the fear into Kevin Hart, a new member of the police academy, who also wants to date his sister. As you can guess, it ends up being one crazy (and funny) night.
Fifty Shades of Grey (2015)
The worldwide, racy phenomenon features the ever charming Christian Grey and his relationship with the wide-eyed, innocent Anastasia Steele based on the best-selling book series of the same name. HBO Go will be featuring both the original and uncut films.
That's just two of the films coming out in November. Other movies and shows that were released early in November and throughout the rest of the month have been listed below!
TELEVISION
Project Greenlight (Season Finale) (November 1)
The Diplomat (November 2)
The Leisure Class (November 2)
Kareem: Minority of One (November 3)
Getting On (Season 3 premiere) (November 8)
U2: iNNOCENCE + eXPERIENCE Tour (November 14)
The Latin Explosion (November 16)
Real Time With Bill Maher (Fall finale) (November 21)
Last Week Tonight With John Oliver (Fall finale) (November 23)
3 1/2 Minutes, Ten Bullets (November 23)
MOVIES
Available November 1
Battle for the Planet of the Apes (1973)
Beneath the Planet of the Apes (1970)
Don't Say a Word (2011)
Double Jeopardy (1999)
Dreamgirls (2006)
Fantastic Four: Rise of the Silver Surfer (2007)
Field of Dreams (1989)
Good Burger (1997)
Los ases del corrar (2015)
Once (2006)
Planet of the Apes (1968)
Ride Along (2014)
Satisfaction (1988)
Scream (1996)
The Last King of Scotland (2006)
The Thomas Crown Affair (1968)
The Waterboy (1998)
Throw Momma from the Train (1987)
Available later in November
Muerte en Buenos Aires (2014) (November 6)
Unfinished Business (2015) (November 7)
No robarás (2013) (November 13)
Run All Night (2015) (November 14)
Fifty Shades of Grey (2015) (November 21) (Original and unrated cuts)
Kingsman: The Secret Service (2014) (November 28)
* Accessing HBO Go / HBO Now does require a subscription to those services separate from MediaHint