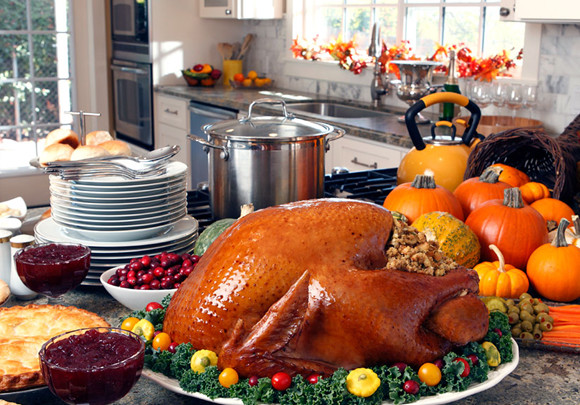 Happy Thanksgiving to everyone in the US and ex-pats abroad! It's time for turkey, stuffing and some delicious pumpkin pie! Before you know it, you'll be lighting the lights on your Christmas tree, but now it's time to give thanks and officially begin the start of the holiday season! When you're putting away groceries and planning the perfect menu for your family, don't get stressed out! Take a break and enjoy some delightfully fun and scrumptious food shows from around the world!
There are plenty of great options available for you to enjoy wherever you are this holiday season using MediaHint. We've highlighted some of our favorites!
Happy baking, cooking and toasting from the MediaHint family to yours.
Baking on PBS
PBS is home to a few options where food is concerned, but none is more interesting than The Great British Baking Show! Follow 12 bakers as they take on baking for 10 weeks, with 30 challenges and at the end one person will be left as the most brilliant British baker!
Cooking Challenges on Netflix
Not one to be outdone when it comes to a wide array of television options, Netflix has partnered with Food Network to offer you some of the most entertaining food shows streaming today. Some of our favorites include Worst Cooks in America, Cupcake Wars, The Great Food Truck Race, Cutthroat Kitchen, and Chopped!
British Cooking at its finest on BBC iPlayer
BBC iPlayer offers a number of cooking and food related content. If you want to watch some authentically British cooking shows you can check out something like Simply Nigella or True North, but if competition shows are more your thing you definitely need to watch MasterChef: The Professionals or The Box.
Quick Bites on Channel 4
Channel 4 has a wide array of food related shows that are sure to please even the pickiest viewer. Some of the most popular options include Come Dine with Me, Food Unwrapped, Jamie's 15 Minute Meals, and Secret Eaters.