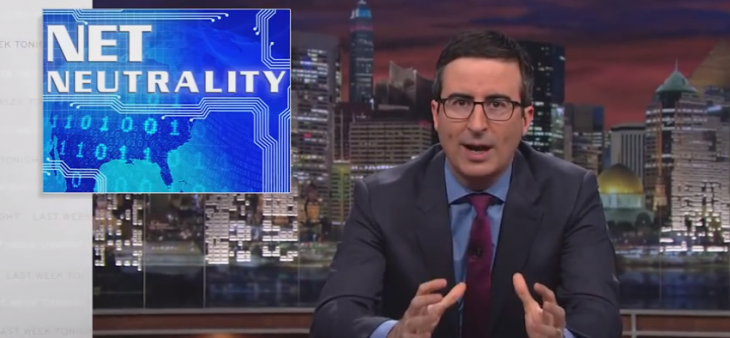 At MediaHint, we believe the internet should be as open as possible for everyone. When we say "countries have borders, but the internet shouldn't," it's more than a tagline. It's a mission. We all want to feel safe and confident while browsing the web. We demand privacy from snooping and intrusive websites. Our staff members have lived all over the world and we share your enthusiasm for access to content worldwide – where and when you want it.
In thinking about a free internet, Net Neutrality is certainly a hot topic in the US with obvious implications worldwide. It's hard to ignore, but equally hard to understand as the US media reports a complicated mass of technical jargon and legal mumbo-jumbo.
HBO's Last Week Tonight with John Oliver broke it down several weeks ago in an entertaining and informative bit that's aiming to spread the word about the basis behind Net Neutrality and what it could mean for you.
We encourage you to watch John Oliver's take on the story and learn more from your favorite news outlets. Be informed. Be involved. Let's all work together to make the internet an even playing field for everyone to share, learn and enjoy the wide variety of information and entertainment available.