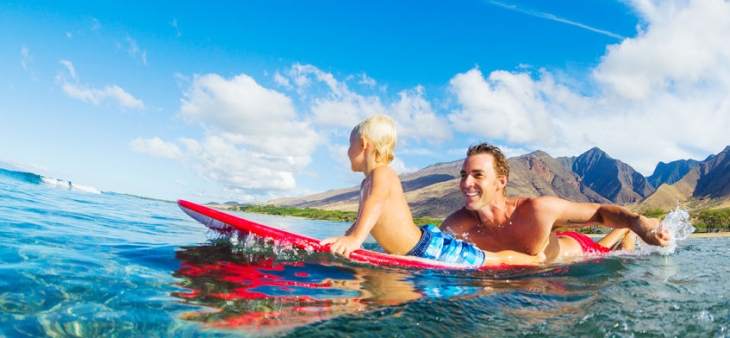 Can you believe it's the middle of June already? For many of us, June brings the beginning of summer vacation season. It's a great time to relax, explore and spend time with friends and family.
Vacation also means travel and taking precautions to leave your home safe and secure while you're away. You might double check the lock when you leave, arrange for a friend to get your mail or leave a light on to deter burglars. These are great habits.
You wouldn't even dream of leaving the door open or hanging a sign that says "come on in and make yourself at home while I'm away!"
Now for a minute consider if your online habits are as protected as your home is.
Summer vacation and relaxation may mean more time to kick back and catch up on your favorite tv shows or movies you've missed out on all spring. If you choose an unblocking service with a peer-to-peer network or an unblocking service that sells your bandwidth, you're essentially leaving your computer's "front door" open to anyone who wants to exploit your network and data.
You may have heard about this happening with another service called Hola recently. If you've used Hola, make sure you learn about what happened and how their service can leave you vulnerable.
(BTW – We're offering a free 1-Month subscription to any new user switching from Hola. When registering for a subscription at https://mediahint.com, use promo code HOLA. This offer will be available until June 30, 2015.)
MediaHint is proud to say security has always been our main concern and we don't use any of these peer-to-peer network techniques. When you use our service, you can rest assured that your data is safe, your bandwidth is yours and yours alone and you receive premium service at a price that leaves plenty of room for ice cream cones and sweet summer treats!
So choose MediaHint this summer and start enjoying the best movies, shows, music and more wherever your travels take you.
Check out these great summer flicks that are favorites with the MediaHint staff…
Adventureland – Watch on Netflix
The Endless Summer – Watch on Netflix
Godzilla – Watch on Netflix
Little Miss Sunshine
The Sandlot
Corvette Summer