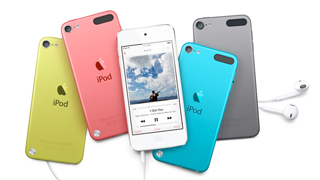 To enable MediaHint on iPod:
Step 1: Open Settings
Step 2: Select Wi-Fi
Step 3: Press the blue arrow or info icon located on the right of the router you are connected to
Step 4: Under DNS, delete the values that are there and fill in with 198.58.98.50, 23.92.29.210 (make sure the two DNS values are separated by a comma)
Step 5: Press Wi-Fi to go back
Step 6: Restart your iPod
Note:
You must be connected to a wifi network to use MediaHint on iPod.
Always log out of the app and restart it when changing location.
If the app you need is not available in your local app store, change to the US app store in order to install the app. Please follow this guide from Apple: http://support.apple.com/kb/HT6119.