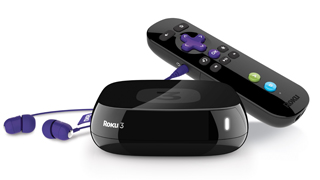 To enable MediaHint on Roku (LT, HD, 2XD, 3):
Roku devices do not allow any network configuration on the device so all the configuration must be done on the Wi-Fi router of your network.
Remember you will need to create your Roku account using MediaHint and define a United States address in it to successfully unblock the services in your Roku.
Step 1: Setup MediaHint on your computer or router so MediaHint is active
Step 2: Use a web browser to register a US Roku account at www.roku.com/us. If you use credit card, you will need to input a US Zip Code configured from your actual billing Zip Code. Using PayPal will not require this and you can input any valid US address.
Step 3: Reset your Roku to factory settings if you have previously had this set up outside of the US
Step 4: If you have not already done so (ie: if you used the browser extension in step 1), configure MediaHint on your router. Click here for router setup instructions.
Step 5: Activate your Roku and add your channels
Note: Depending on your Roku model, not all Roku devices will work with this method. If you have questions, please contact support and we will do our best to assist you.
Return to My Account